Mattresses that sink in the middle
Yes it's confusing trying to buy a mattress.  Especially if you don't know anything about mattresses (which is 99% of the population).  When you search online you get all kinds of crazy info.  Usually put out there by somebody trying to steer you in their direction.  I won't try to cover everything on this blog post.  What I will cover here is:
How to buy a mattress without getting the sunken middle after a short time
This is the spring system that most mattress stores sell "FOAM ENCASED COIL MATTRESS"
Look at these two photos: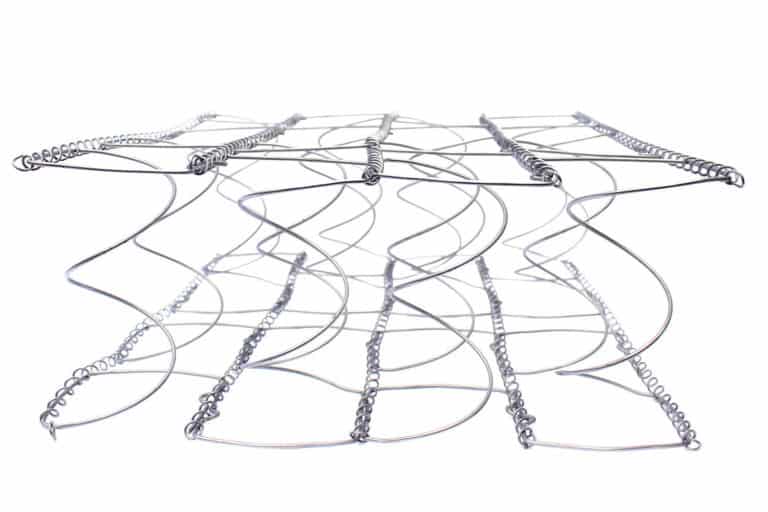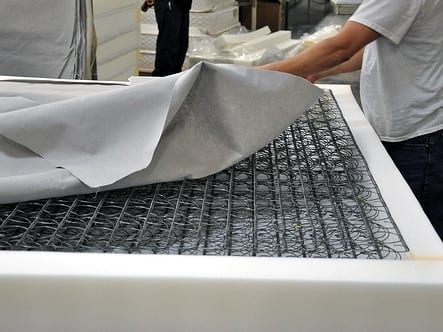 What you have here is the old style spring system.
(Not to be confused with the "Pocket coil" mattress)  These are the old style spring systems that all mattress stores sell.  They are the Leggett & Platt spring systems.
When shopping for a low cost mattress, a good spring mattress will be a better mattress  than a cheap all foam one.
This is the low cost way to make a spring mattress.  Lot's of foam and very little steel.   (Steel cost more than foam)
These low cost mattresses are "Foam Encased".  All you have to do when shopping for a new mattress is rub your hands along the side and tap the side.  Cheap foam and small amount of steel.  These will sink in the middle in about six months or so.
______________________________________________________________________________________________________
This is the "Steel reinforced" system that we use at Charleston Bedding and we use "Double cup edge support" (the white foam inserts along the edge)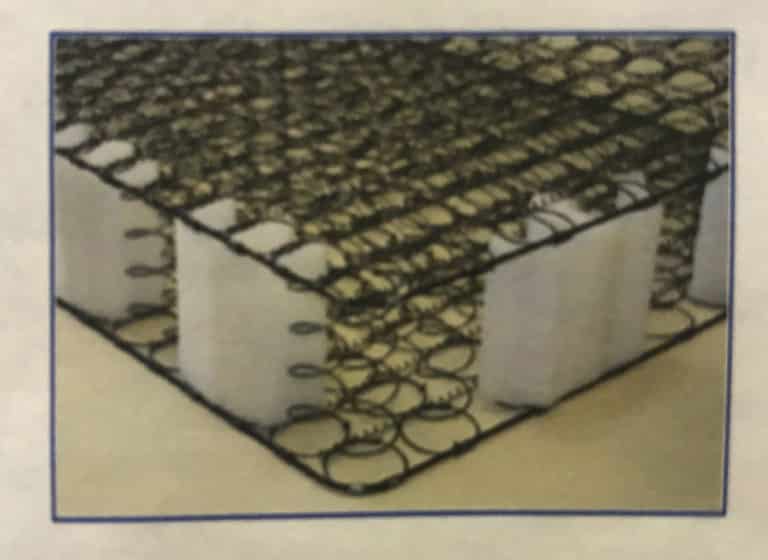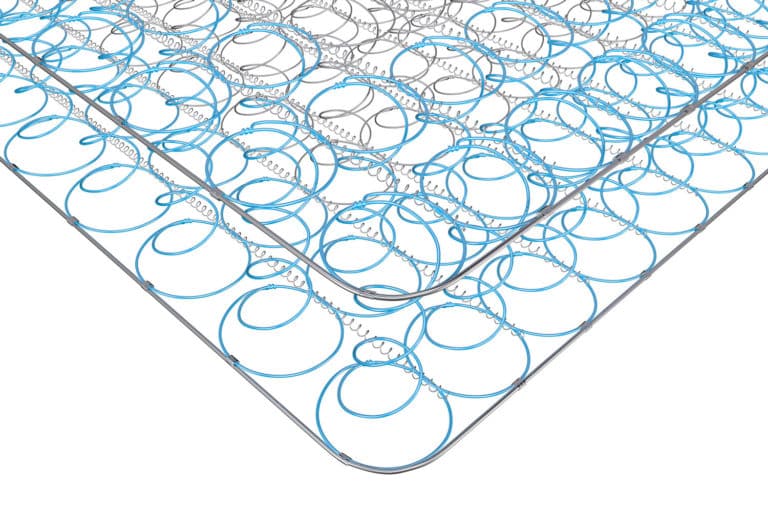 (The lower the gauge the thicker)  This mattress uses 13 gauge thick springs
(The mattress above uses 14-15 gauge)
We use 6 gauge border wire on the edge
We also make this mattress "double sided" flip-able.  This mattress is known to last an average of 15 years compared to the one above which will likely need to be replaced in less than three years.
We also use a denser (better quality) foam padding which last much longer than the low density that you usually find on the mattress above.
Now when you shop for a spring mattress you will know more of what to look for.
When you buy those mattresses that sink in the middle, just remember that if you would have purchased a Charleston Bedding Mattress it would have lasted 5 to 15 years longer.