Was surprised by my wonderful mother-in-law to hop over to Charleston Bedding on Wappoo and come pick out a mattress for my birthday. From the time I walked in, Richard, was super nice and professional in his pitch for the best mattress for my wife and I.Richard showed me the best mattresses for our needs and insisted that I try them out and make a good decision. Richard was very knowledgeable on the pros and cons of each mattress.No-pressure sales and pleasant experience will definitely motivate me to recommend Richard and Charleston Bedding to all of my friends and family.

Evan Wages


3/11/2018

They are the best! My husband and I went through a few mattresses and lots of money trying to find the perfect mattress for our bad backs. It was getting ridiculous. We finally found the perfect mattress at Charleston Bedding Mattress about 6 months ago and it's amazing how well and comfortably we sleep now and their prices are equally great. Went back today and bought my daughter a new mattress set from them also. I will never go to another big brand store again. Just a waste of money when Charleston Bedding mattresses are so much better.

Jackie


2/24/2018

We purchased a 6" Latex Reflections Queen mattress and box springs from Charleston Bedding. My husband was having chronic back pain and nothing seemed to help. We decided to replace our mattress and box springs. We spoke to Richard at Charleston Bedding and he seemed very honest and knowledgeable. His prices are reasonable and customer service is great. It has been almost a year and we love this mattress set. My husband no longer has chronic back pain. We purchased another 6" Latex Reflections King mattress set and frame today. We plan to purchase a third set later this year. Everyone in our house will have this mattress set. We are 100% satisfied with our purchases so far. My husband was skeptical at first but has no regrets.

Frank Saldamarco


1/19/2018

My husband and I just purchased a king mattress from Charleston Bedding and couldn't be happier! Richard was very knowledgeable and really helped steer us in the right direction. The price was very reasonable and the men that delivered the mattress were very prompt and professional. We will definitely come back here for our next mattress!

katie Underwood


1/18/2018

We will recommend Charleston bedding to everyone we know. So friendly, answered all questions and concerns . Went out of his way to make sure we received the mattress ASAP. Great experience and will buy all mattress needed for our house from Charleston bedding. Thank you for making this an easy process.

tonya langenbrunner


12/30/2017
The best Mattress Store in Charleston
A Charleston Bedding Mattress beats any retail mattress store or online mattress store hands down.  We make sure that we beat our competition by offering the best quality at the lowest mattress prices in Charleston.  Most mattress shoppers do not know the difference between good and bad quality mattresses.  Unlike some of our competition, we do not take advantage of that fact.  How do we sell mattresses that are better quality and still have the lowest mattress prices in Charleston?
When you visit our store, you are usually talking with the owner.  Our manufacturer is one of the largest in the Southeast.  Since 1987 our manufacturer has focused on keeping mattress prices low while sourcing the finest material.
We are not in the expensive location and we do not spend much on advertising.  (Most of our customers these days are repeat and referrals).  For example:  For years,  we have worked with "Beach Walker Rentals" (The largest management company at Kiawah Island) with mattresses for their owners.  That's why most of the people in Kiawah and Seabrook Island (Some of the most luxurious homes in the United States), sleep on a Charleston Bedding Mattress.  We also deliver every day to Mt. Pleasant, Ladson, Goose Creek, Johns Island, James Island, North Charleston, Beaufort, Folly Beach, Sullivan's Island, Isle of Palms and Summerville.
When people  visit our store, most of the time they leave with the same comment…………"Wow!, that was easy" and they leave knowing they got at great mattress at a unbelievable price.  (When the blinders come off from all the confusing advertising, it's easy to know you are making the right mattress buying decision with a Charleston Bedding Mattress).
At Charleston Bedding, we take the confusion and risk out of mattress shopping! 
Charleston Bedding Mattresses are the very finest quality available which means we have mattresses that last!  Such as "Extended Life" and "Double Sided Flip-able" mattresses.
We specialize in Latex mattresses because "the more you know about mattresses, the more you want latex".
                    We are the mattress store that locals trust!
(It's easy to build a mattress that looks good on the outside)  At Charleston Bedding, "it's what's on the inside that counts"
Mattress Buying Tips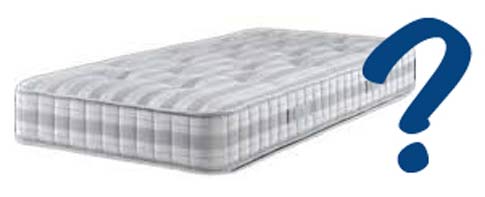 Charleston Bedding is a local mattress store!  When you shop here you are talking with a mattress expert and the owner.  We specialize in the very finest quality mattresses you can buy.  Most of our business is referrals and return customers.  You should visit our showroom  before you buy a mattress!  You will see that when it comes to low prices and great quality, we beat everybody in Charleston.  Yes, you are busy but…. please take a few minutes and read more here before you purchase a new mattress.  
Better Quality Mattresses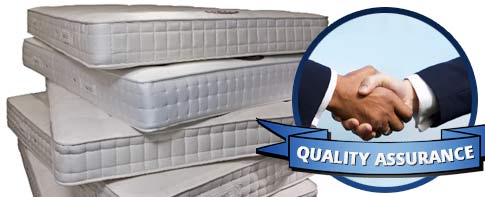 I personally take pride in offering better quality mattresses at the lowest prices. Our low overhead and factory direct approach helps us save you money. I stand behind our mattresses and make sure that each customer is happy with their purchase. You will find that we are the best place in Charleston to buy a mattress. Don't be fooled by bogus online reviews and advertising.  Take a few minutes to educate yourself on one of the most important decisions you can make.
Charleston's favorite Mattress Store & Warehouse

WE OFFER DELIVERY AND SET UP AT THE LOWEST PRICES IN CHARLESTON