Mattress store in Charleston for the Smart Shopper!
 We deliver mattresses every day to James Island, Johns Island, Mt. Pleasant, North Charleston, Goose Creek, Summerville, Edisto, Hilton Head, Savannah and the entire Charleston Area. 
You can afford a better mattress here!
We offer better quality mattresses at the lowest prices in Charleston!
A Charleston Bedding Mattress beats any retail mattress store or online mattress store hands down.  HOW?
For over 10 years we've been making friends and loyal customers.  That's why we don't have to spend much on advertising!   
Low Overhead= Owner /operator) – Factory direct = Lower costs and better quality
None of our competition does it like we do!  We are the only store in town that has just one location and where you dealing with the owner.  (I make sure that my customers get the best quality for their money and that they are completely satisfied)
That's right, you just got lucky and found the best Mattress Store in Charleston!
We don't sell the Chinese mattresses or the ones that sink in the middle within a few years. 
We build our mattresses with the finest quality components available.
Don't be fooled by mattress store's advertising!
If you compare with us, we will beat them!
At Charleston Bedding, we take the confusion and risk out of mattress shopping! 
We offer the finest quality available / mattresses that last!  Such as heavy duty "Extended Life"  / "Double Sided Flip-able" / Latex / Cool Technology mattresses. 
(It's easy to build a mattress that looks good on the outside)  At Charleston Bedding, "it's what's on the inside that counts"
Buying a mattress online is for dummies!
Yes those online mattress stores that have popped up in the last few years have great marketing.  What they don't have are great mattresses.  Our mattresses are made in the U.S.A., are heavier and built better.  Those online mattresses which are vacuum packed cannot compare with ours!  We have all those styles and more and ours will last you longer and offer better support.
Mattress Buying Tips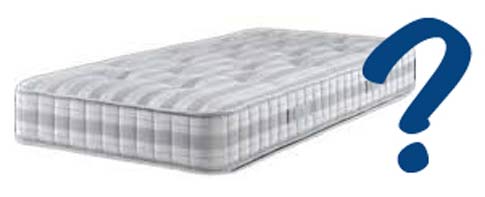 What is the Charleston Bedding Mattress advantage?
Many have asked how this little store can possibly beat the "Big Box Mattress Stores" and big mattress chains.  Interestingly though, we find this to be our biggest strength. Here's our little secret… no middlemen (or women), no expensive location and no expensive advertising.  No "middle Management". This eliminates one of the largest financial burdens large mega chains stores endure, which is the expense of regional and territorial middle management. We have a nice location but it costs a fraction of what the big box store pays.  We don't spend much on advertising.  We've been here so long that most of our business is "word of mouth" and referrals.  We also take pride in offering mattress sets made in the U.S.A.
Better Quality Mattresses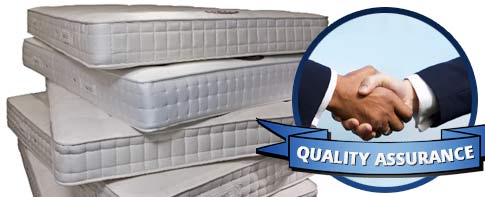 What should you look for in a Mattress Store?
Personal pride, honesty and integrity is what we strive for when you visit Charleston Bedding Mattress.  We have sourced and tested the finest quality mattress and have them available for same day delivery. You will find that we are the best place in Charleston to buy a mattress. Come by and take a few minutes for us to show you what to look for in a mattress.  That way when you shop you will know about the different types of mattresses and what to look for when buying a mattress. (You'll know more about mattresses than most of the people in the stores selling them).  The best way to buy a mattress is by visiting a mattress store and trying our various mattresses.  Our location is centrally located and convenient to from just about anywhere in Charleston.  Come on by!
Charleston's most referred and Trusted Mattress Store
Professional and courteous mattress delivery